Disclaimer:
This site does not store any files on its server. All contents are provided by non-affiliated third parties.
Available Subtitles
Deliver Us from Evil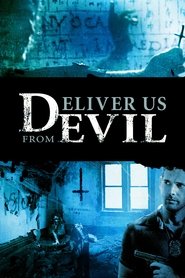 Deliver Us from Evil
When a frightening wave of violence sweeps through New York City, troubled cop Sarchie fails to find a rational explanation for the bizarre crimes. However, his eyes are opened to a frightening alternate reality when renegade Jesuit priest Mendoza convinces him that demonic possession may be to blame for the gruesome murders. Together, they wage a valiant supernatural struggle to rid the city of an otherworldly evil.
Release: Jul 01, 2014
Studio: LStar Capital, Screen Gems, Jerry Bruckheimer Films
Country: United States of America
Language: English
Genre: Thriller, Crime, Horror
Keywords: detective, confession, cave, lion, zoo, bible, latin, iraq war veteran, basement, priest, possessed, demon, catholic, occult, police investigation, demonic possession, neo-noir, security video
Duration: 118 minutes
Quality: HD
Popularity: 22.373
6.2
Rating: